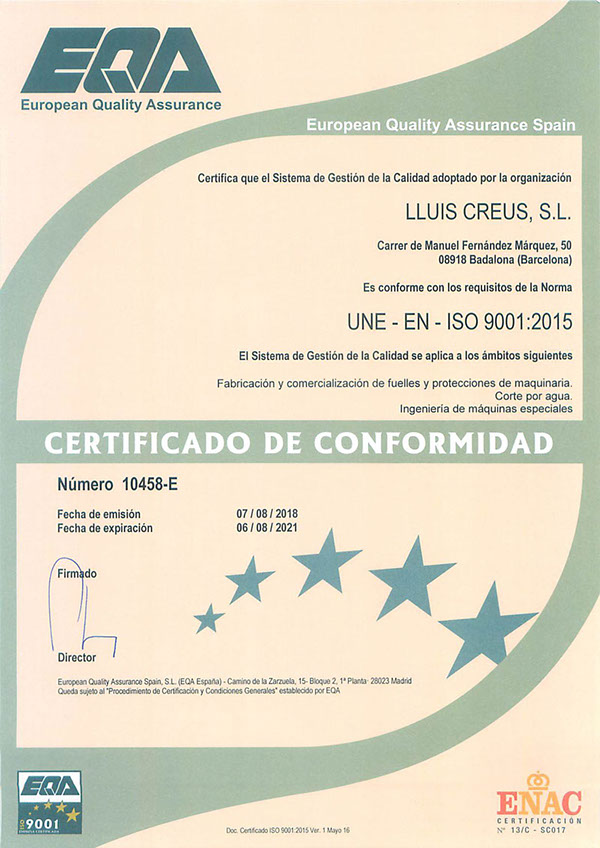 August 2018
LLUIS CREUS SL has a Management System based on the requirements of the International Standard of ISO 9001: 2015 in the Quality Management system in the fields of manufacturing and marketing of bellows and protections of machinery, water cutting and engineering. special machines.
ISO 9001 is recognized throughout the world as one of the systems that covers each of the processes of an organization, standardizing them for the achievement of Quality. This certification was obtained in August of the year 2018, through the certification company European Quality Assurance Spain S.L.
The certification project was carried out with the commitment of the Management to obtain the maximum benefits of an Integrated Management System within the organization, seeking to guarantee the quality of its production lines to all its customers.